Earphones
Presenting our hot new TRACK line-up.
Our intuitive, innovative collection of wireless earphones that can handle whatever you choose to throw at them.
You will lose TRACK of just how many great features there are across our collection of high-performance wireless earphones. Offering superior audio technology, innovative and intuitive features, all wrapped up in stylish Danish design. 
The TRACK Range features four pairs of ultra-lightweight wireless Bluetooth earphones - including the latest releases - TRACK Air+ and TRACK Air true-wireless earbuds. Each product offers the latest in audio technology, delivering authentic, rich sound whether you're listening to your favourite music, podcasts or radio.
TRACK AIR+
TRACK Air+ true-wireless earbuds with smart noise cancellation are big in every way but size. Packed with industry-leading features, they offer the latest in audio technology to create the perfect true wireless experience. TRACK Air+ features innovative noise cancellation which automatically adapts to your surroundings, tuning out an impressive 30dB of noise, and the noise cancelling level can also be adjusted manually. The lightweight 5.6g earbuds deliver six hours of battery time on a full charge, and their pocket-sized wireless charging case guarantees a further three full charges – that's 24 hours of music without even needing a socket.
Clever technology means the earbuds know when you're wearing them and when you're not, automatically stopping the music when not in use. Customisable touch controls mean you can pick up calls with a simple tap, whilst thanks to the latest, highly stable Bluetooth capabilities and the dual-mic, your calls will be clear and crisp. Coming with a sweat and splash-proof premium design (IPX4), if you can handle it, chances are these earbuds can too. TRACK Air+ is available in Black or White.
The earbuds were also recently awarded a prestigious Red Dot Award* that noted "with its sophisticated noise cancellation functionality, the TRACK Air+ earbuds are ideal for athletes when it comes to working out safely."
TRACK Air
TRACK Air true wireless earbuds, which also were awarded a Red Dot Award deliver big sound through beautiful design. The noise isolating earbuds are light in weight (5.5g), but heavy on innovative features, including customisable touch controls and dual microphones for clear phone calls. They come with a total of up to 32 hours battery time with charging case.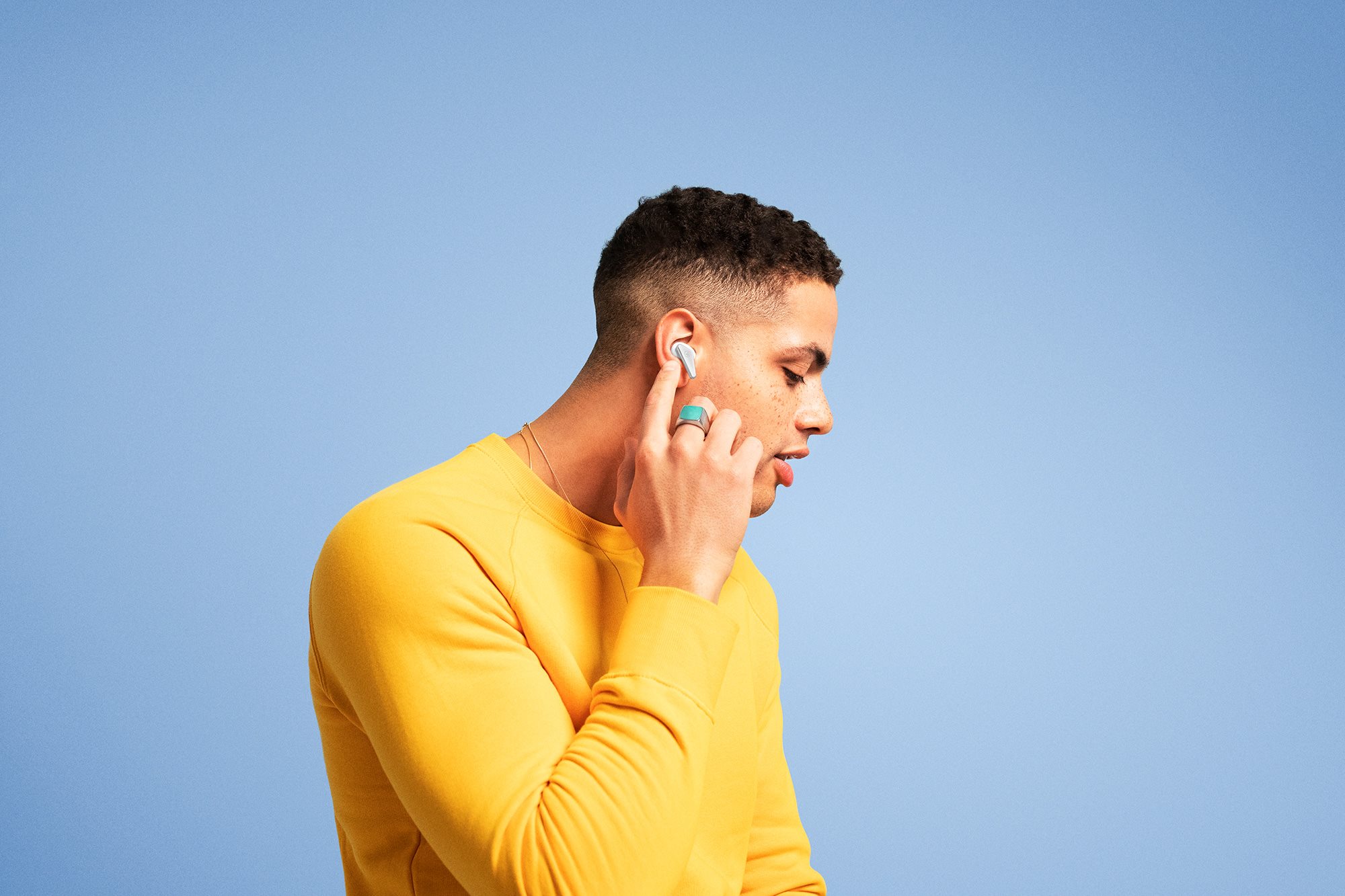 TRACK Air also comes with IPX4 rating making it sweat and splash-proof and is available in Black, White or Pink.
TRACK+
TRACK+ wireless earphones combine the freedom of great sound with innovative four-step adjustable noise cancelling that tunes out the background, and CityMix® Smart which automatically adapts to your surroundings.
TRACK+ are ergonomically designed and, with a sweat and splash-proof design (IPX4), you can enjoy your favourite music for hours on end, wherever you are.
TRACK
For a more budget-friendly option, consider the TRACK. These earphones weigh-in at only 16g, have a 16-hour battery time, are sweat and splash-proof and tangle-free.